Must-Have Apps from the Mac App Store
Matt Stauffer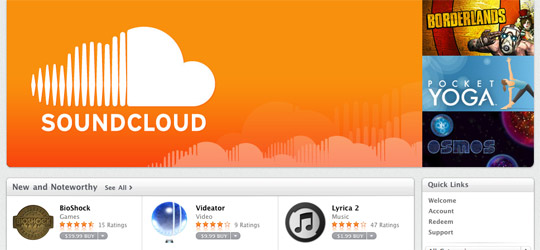 If you're a Mac user, it's likely you heard that Apple just released a version of the app store for the Mac Desktop. To make things clear, this store doesn't let you install iOS (iPhone, iPad, iPod Touch) apps on your desktop, but instead has created a centralized place to find, download and buy apps for your Mac desktop.
I figured this would be a great time to recommend a few essential apps that have been listed in the Mac App Store. Note: This list is just my (Matt Stauffer's) list of a few favorites, not any conclusively researched list.
Free
Paid
Keynote (and Pages, iPhoto, iMovie, and GarageBand): For the first time you can buy individual apps from Apple's iWork and iLife suite. This was perfect for me, since I've always wanted Keynote, but never been willing to shell out for the entire iWork suite.
Aperture (for only $80 instead of $188): If you're working with photos at a higher-than-beginner level, you've probably eyed Apple's Aperture and Adobe's Lightroom. With the Mac App Store, the decision just got a lot easier: Aperture, which retails for $188 on Amazon, is only $80 on the App Store.
If you're a Mac user, what apps would you say are essential "must-haves"?

<!– #comments –>