Adopt-a-Geek: How to Learn from Early Adopters
Matt Stauffer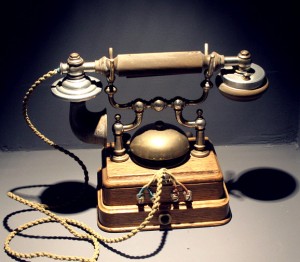 It can be expensive and time-consuming to be an early adopter–always chasing after the latest tablet computer, waiting in line for hours for the latest iPhone, and for that matter, putting up with AT&T just to have the iPhone. But who wants to always be behind on gadgets and technology?
Randy Murray has a great idea: Adopt An Early Adopter. He suggests using them not only for information, but also for a cheaper place to buy technology:
Develop a relationship with them, and when they're ready to buy the latest gadget, offer to purchase their current model to help them finance their next purchase.

Not only will you get a great price on a nearly new item (typically no more than one year old), but you'll also get an item that will have been lovingly cared for. Literally babied. It will be like new. And your pet early adopter will usually have lots of nifty accessories to pass along with the device.
Doesn't that sound terrible, you ask? Yep. It does. But as an early(ish) adopter, I can say that I feel a lot better about myself if my hours of reading tech blogs pays off when I can teach others what I've learned. So, who know–maybe you're doing a geek like me a favor. Read more about what Randy has to say at the full link below.

Tech Buying Tip: Adopt An Early Adopter [Who Writes For You?]

(image from Flickr user adulau)

<!– #comments –>